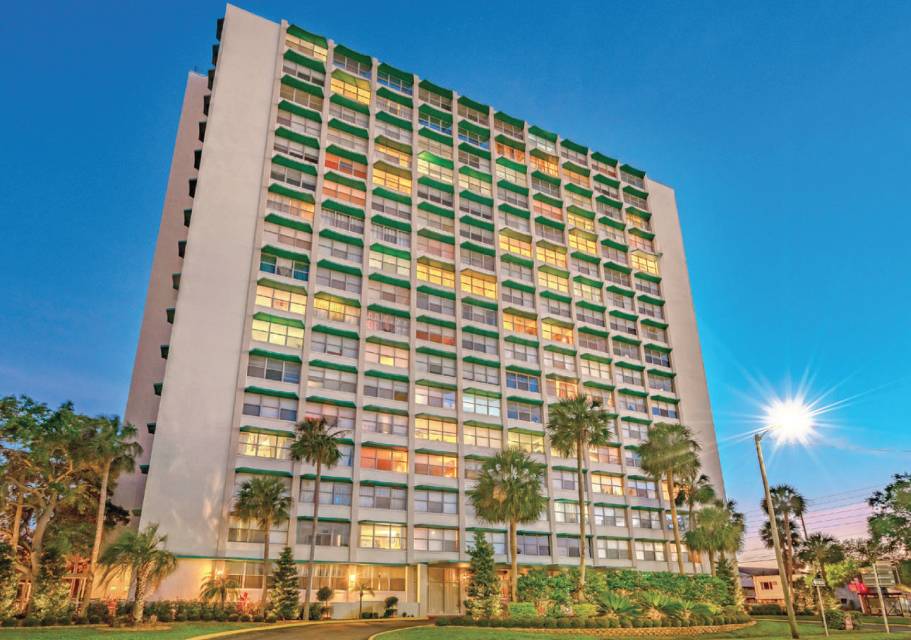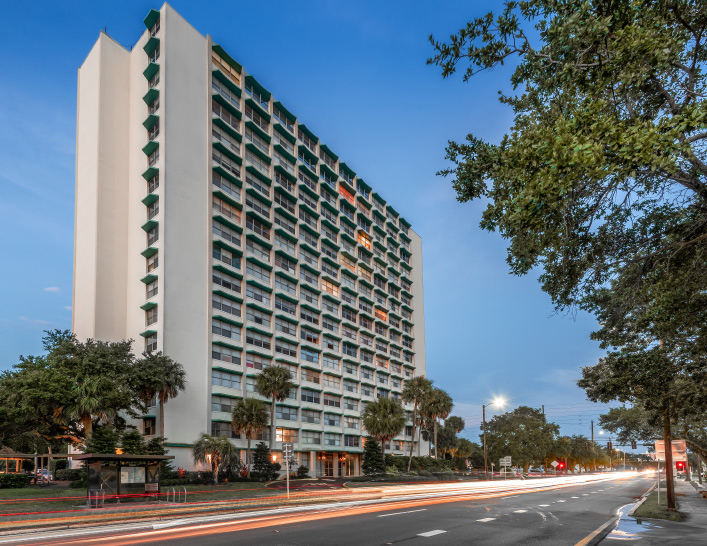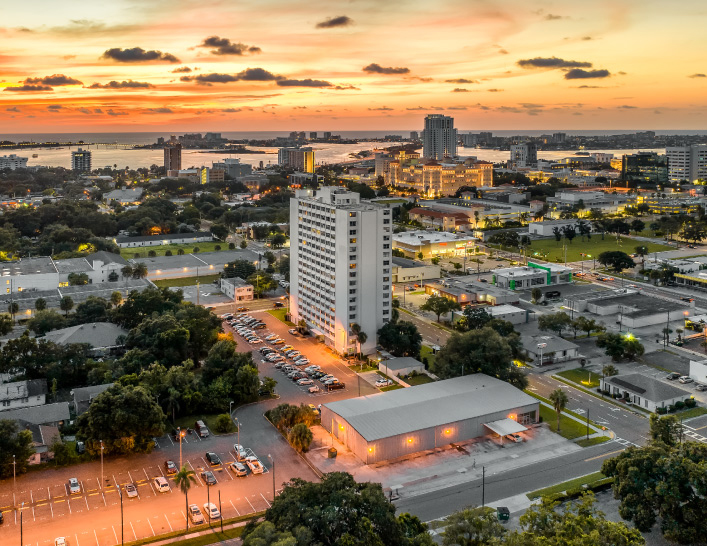 Prospect Towers
Clearwater, Florida
278 Apartments
Prospect Towers is strategically located in historic downtown Clearwater. There are medical facilities, parks, a public library, the newly restored Capital Theater, grocery stores and worship centers all within a few miles from the community. The bus service is accessible from a stop in front of the community and we offer well-lit parking on-site.
Prospect Tower is a 17 story apartment community composed of 208 apartments with four floor plan choices that include studios and one-bedroom apartments. All apartments have picture windows. Our upper level apartments have panoramic views of the city and the water. Residents must be at least 55 years old or have a disability and have the capability to care for their apartment. Our community is fully fire sprinkled and with secure building access and a staffed front desk. Small pets under 15 pounds are welcome (restrictions apply).
Through our third party partners, we offer an enhanced living environment through our wellness center. Here residents can receive regular health monitoring and education. We can coordinate with our third party partners to secure medical supplies and equipment, physical, occupational and speech therapy, and in-home assistance for residents who require additional care.
Prospect Tower's panoramic views are priceless. Each apartment has a view that captures the essence of living in a tropical paradise. Clearwater Beach offers breathtaking sunsets, free waterside outdoor activities with live concerts and local entertainment. Activities on the beach are wheelchair accessible.